Tiger India
4405 Jager Dr Ne # E
Rio Rancho, NM
Categories
Neighborhoods
---
Saffron Tiger
6550 Holly Ave Ne
Albuquerque, NM
Categories
Neighborhoods
Northeast
---
Bombay Grill
3600 Nm 528 NW
Albuquerque, NM
Categories
Neighborhoods
Northwest
---
Om Fine Indian Dining
7520 4th St NW
Los Ranchos, NM
Categories
Neighborhoods
Alamedan Valley
---
India House
2501 Cerrillos Rd
Santa Fe, NM
Categories
Neighborhoods
---
Tecolote Cafe
1203 Cerrillos Rd
Santa Fe, NM
Categories
Neighborhoods
---
Hotel Santa Fe Hacienda & Spa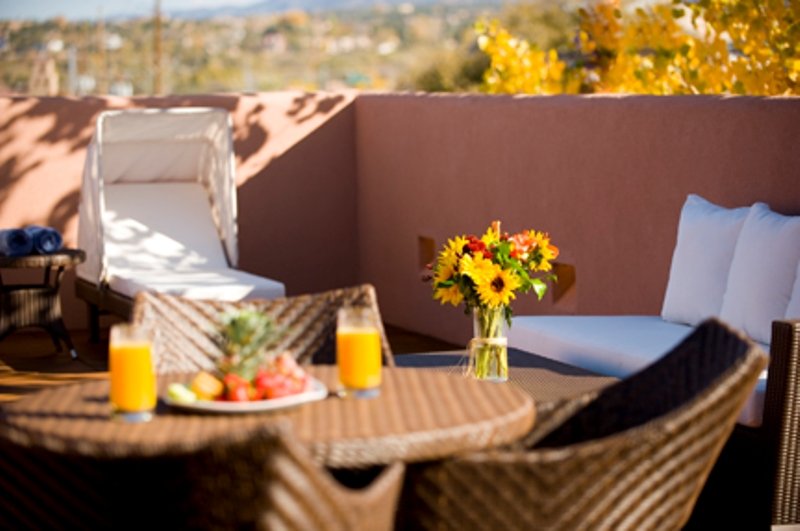 1501 Paseo De Peralta
Santa Fe, NM
Book your Santa Fe hotels for Fall & Winter TODAY. Amazing deals when you call to book NEW reservations. Act FAST! Save Money Now.
Categories
Neighborhoods
---
Inn Of The Turquoise Bear
342 E Buena Vista St
Santa Fe, NM
Enjoy Southwestern hospitality in Santa Fe, NM, with our romantic courtyards, private entrances and within walking distance to the Plaza. Our inn features cozy rooms with fireplaces and luxurious amenities. Let us pamper you on your next adventure or romantic getaway.
Categories
Neighborhoods
---
Pueblo Bonito Bed & Breakfast
---
New Delhi Grill
52 Old Las Vegas Hwy
Santa Fe, NM
Categories
Neighborhoods
---
---